Mechanical carpentry: a high-precision work on small parts and voluminous objects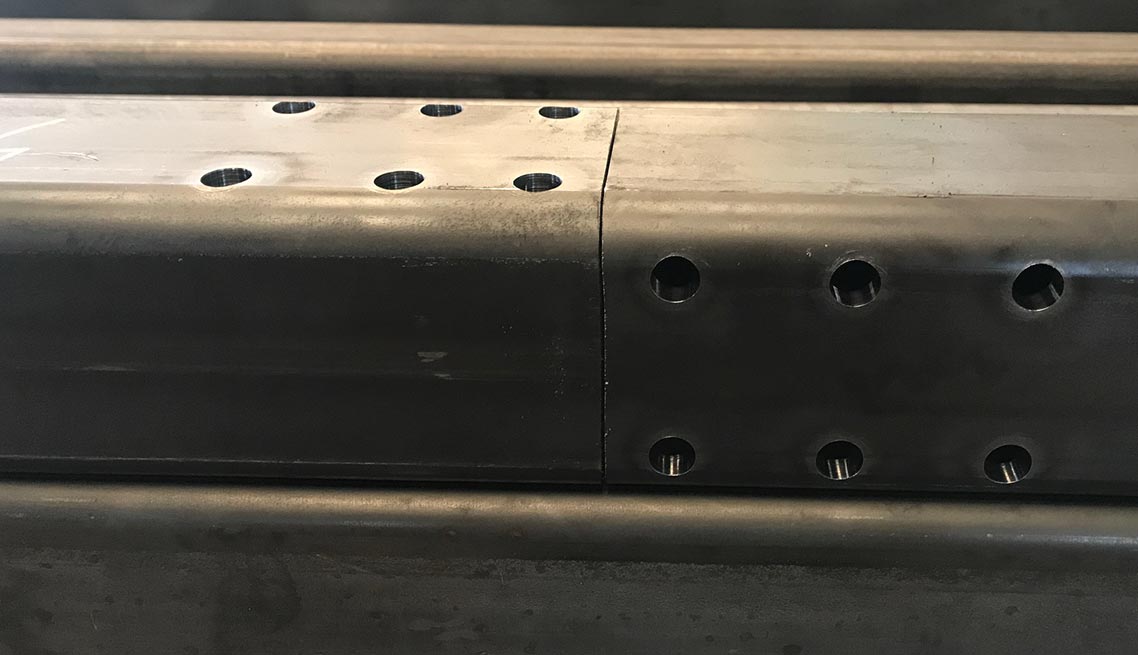 The mechanical carpentry is a field of endeavor realization marked by the necessity of great precision in order to create and assembly every component.
Even if the mechanical carpentry can be related to every construction material, the widest category is represented by the metal carpentry.
It is, infact, the metal that is the king of the materials used for constructions, thanks to its features of flexibility, longevity and reliability.
Everything that is necessary for the realization of the machines starts from the mechanical carpentry, that is the work on the small parts.
Campana Forni method is based on the use of tool and instruments that allow maximum precision. We realize, for example, holes and loops with decimal axial precision on pickled metal sheets of 10mm thickness. These metal sheets previously undergo through processes of bending and welding.
We are able to operate on different dimensions objects, such as carpentry profiles up to 12 meters length and plates with a maximum height of 1200mm.
Our works of mechanical carpentry consists mainly in holes, loops, piping, reaming and milling, using machines like the Excalibur 12.
More than in other processes, in mechanical carpentry are required high precision skills, that only the most experienced workers possess.
Campana Forni joins mechanical carpentry with the industrial one, in order to offer to the client a complete service.
Besides design and realization of the endeavors, infact, we also take care of the transport and the on-site assembly.
For every precision work of mechanical carpentry, you can call Campana Forni, that with its experience and its professionalism can advise you.
Our experience is not limited to carpentry, but focuses also on metal processing through heat treatments.
In addition to the production of objects we produce and commercialize industrial furnaces for the most different treatments of metal finishing.